If you are looking for private tour over 2 days with a guide, we recommend this tour.
The tour is "2 Days Guide Service Tokyo and Kamakura Highlights".
This tour is 2 days package including tour guide and you can create original tour.
Also, in case of 2 consecutive days, we discount 5,000 JPY from total amount of two days normal guide fee per group.
Tour title is "Tokyo and Kamakura Highlights" ,however, it is OK that it does not combine Tokyo and Kamakura.
For example, Tokyo and Tokyo, Tokyo and Mt.Fuji, Kamakura and Hakone, etc.
The largest attraction of this tour is flexibility and reasonable price.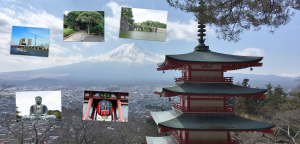 2018/11/21
Posted by Nippon PLUS