I went to Gokuraku-ji temple yesterday.
Gokuraku-ji temple is in Kamakura, it is near Hase.(There are Hase temple and the great buddha)
To go to Gokuraku-ji temple, you can use Enoden From Kamakura staion.
From Kamakura station to Gokuraku-ji station, it takes around 7 minutes(4th station from Kamakura).
Many people get off at Hase station(3rd station from Kamakura), few people get off at Gokuraku-ji station.
Also, Gokuraku-ji station is known by the 100 best stations in Kanto region.
●Gokuraku-ji station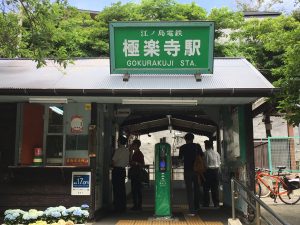 ●the gate of Gokuraku-ji temple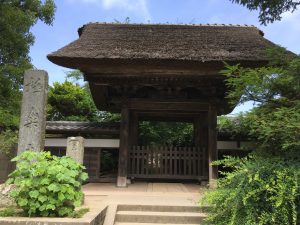 If you would like to customize the tour of Kamakura, please contact here.
2018/07/02
Posted by Nippon PLUS