New tour near Kawaguchiko has been created by our guide Chinami.
This tour will visit Aokigahara forest and some caves in Kawaguchiko.
There are many trails and some caves we can go into in the forest.
You can explore Wind Cave and Ice Cave and feel mystery of nature.
Meeting point of this tour is at Fugaku Fuketsu(wind cave) bus stop or Saiko Bat Cave.
●Access from Kawaguchiko station by bus
About 30 minutes by bus from Kawaguchiko Station (wind cave or ice cave bus stop)
Itinerary is as follows:
1 Wind cave
2 Ice cave
3 Ryugu Doketsu(lave cave)
4 Bat cave(except winter)
5 Lake Saiko
Ice cave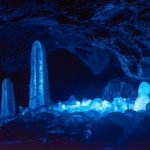 Tour detail is ⇒here
2018/01/22
Posted by Nippon PLUS