New Tokyo private tour has been created. In addition to visiting popular spot such as Asakusa ans Ginza, you can enjoy two Japanese culture experiences.
Tour title is "One Day Tokyo Highlight Tour Including Sushi Making and Tea Ceremony".
One is Sushi making, the other is tea ceremony.
Sushi making experience will be held in Ginza, tea ceremony will be held in Asakusa.
In Ginza, you can make Sushi by yourself and you can eat.
Also, in Asakusa, you can learn history of Japanese "Sado" and purpose. And you can learn how to use tools of Japanese tea.
Visiting spots(tour course) are as follows.
1. Tsukiji Outer Fish Market
2. Sushi making experience and sushi lunch at Ginza
3. Ginza shopping district
4. Tea ceremony experience at Asakusa
5. Senso-ji temple(Asakusa)
6. Nakamise street (Asakusa)
Tour price is $164(2 people)~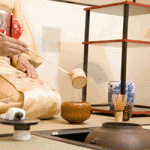 2018/02/03
Posted by Nippon PLUS