Do you know most popular private Kyoto tour on Nippon PLUS?
It is
This is a half-day tour(tour duration is around 4 hours), you can visit 2 places.
As it is described in tour title, this tour visit Nijo castle and Golden pavilion(Kinkaku-ji temple).
・"Nijyo jyo" (World Heritage): only castle in Kyoto city, where you can see gorgeous paintings on the wall. This place also marks the event that the last shogun returned the governing power to the emperor.
・Kinkaku-ji Temple (World Heritage): It is famous as the Golden Pavilion. Besides the pavilion, you can feel the old Japanese beauty of Zen Buddhism.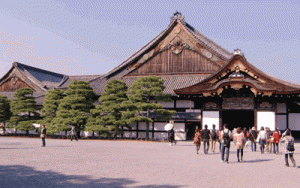 2018/08/04
Posted by Nippon PLUS