Today, it has started the rainy season in Kanto region including Tokyo.
I (webmaster of Nippon PLUS) live in Yokohama city, it is rainning from morning.
Nobody likes the rainy season, however, we can't help it.
We will have patience until the rainy season end.
To see beautiful hydrangea in the rainy season is fantastic.
Especially, Kamakura is famous for hydrangea.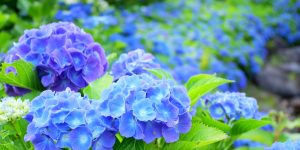 We recommend to visit to Kamakura in rainy day.
Kamakura tour is HERE
2018/06/06
Posted by Nippon PLUS