New tour in Kyoto has been created by our guide "TOMO".
This tour will visit 4 spots in Kyoto. Two of the four spots are Kiyomizu-dera temple and Yasaka shrine, rest of the two spots are customer-selectable from 4 spots below.
1.Nishiki market
2.Nijo castle
3.Fushimi Inari shrine
4.Gion area
Nishiki market is called "Kitchen of Kyoto", you can explore various local dishes.
Tour detail is HERE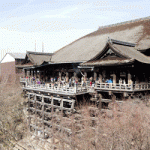 2018/01/15
Posted by Nippon PLUS