Have you ever been to a Sumo stable?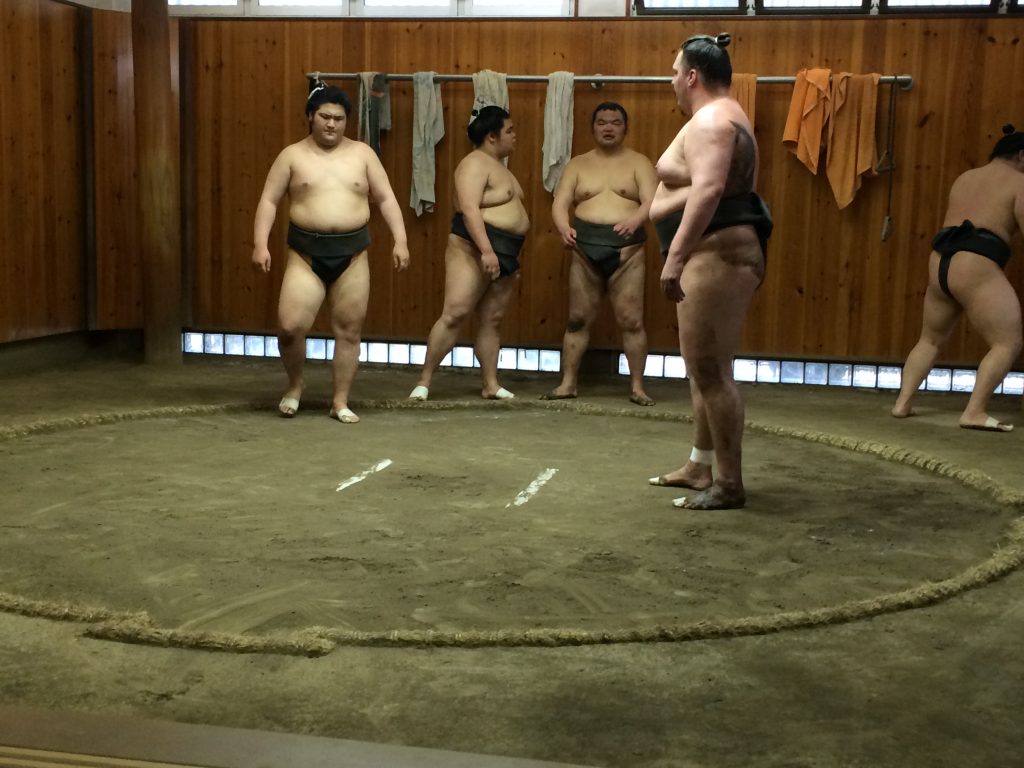 Not all rooms in Japan, but you can observe the Sumo practice.If you have time to come to Tokyo, please go there. However, you need to get up early because it is early in the morning!
Also, you can see the practice for a limited time, so if you can see it, you are lucky.
When you can't observe the Sumo practice
Six times a year, one week before and after the site
Long holidays such as New Year, GW(long holidays in May called Golden week, Obon)
Every Sunday and national holidays
Other holidays decided by the Sumo stable (Basically we do not know until the day before the training tour)
2020 Grand Sumo Championship Schedule
Tokyo [January 12 to 26]
Osaka [March 8 to 22]
Tokyo [May 10 to 24]
Nagoya [July 5 to 19]
Tokyo [September 13 to 27]
Fukuoka [November 8 to 22]
How to visit the Sumo stable
Make a tour reservation.
Wait for a reply from the guide
That's it.
Tour to visit the Sumo stable
Tour in Tokyo Including Sumo Practice
Private One Day Tour in Tokyo Including Sumo Training Session
If you cannot visit the Sumo stable
Don't be disappointed if you can't visit the Sumo stable.
Instead, we would like to take you to Ryogoku area which is said "Sumo town".
In Ryogoku, you can visit some facilities in Ryogoku-Sumo town, showing you a real-size "Dohyo" – Sumo ring, a Sumo gym from outside, Sumo Museum (closed:Saturdays and Sundays and National Holidays).
You can enjoy to have a special food for sumo wrestlers, "Chanko" pot.
And tour guide will tell you about sumo in detail with his material, such as history, culture, and so on.we believe you can enjoy the ambiance of a Sumo town.
2020/02/04
Posted by Nippon PLUS